well, you've all heard me talk about playing "beersbie" alot. so ive taken the time to write up the instructions on how to build your very own beersbie set on the cheap!
________________________________________________________________________-
What you need:
1 – 8 foot 2x3 board
1 – 12 foot 1x4 board
1 box of 1.5 inch long screws drywall screws
a saw of some sort
a drill & Phillips head bit and preferably a really small drill bit.
Instructions pt1:
1. – find the 48in (or 4 foot) mark on the 2x3 board, mark the spot, and cut. There, you have your two poles!
2. – measure out 8 – 16in marks on the 1x4 board and cut accordingly for the ground supports for the poles otherwise known as "the feet". You should have roughly 1 ½ feet of board left.
3. – with the 1 ½ feet of leftover 1x4 board, measure out 2 more 3 ½ inch sections and cut. This will be called "the bottle seat".
(Remember, modern boards aren't actually 2x4, 2x3, 1x4, etc etc, they are actually ½ inch shorter cuts on all sides.)
The following image shows what the boards should look like this stage.
(remember, this diagram isn't to scale!)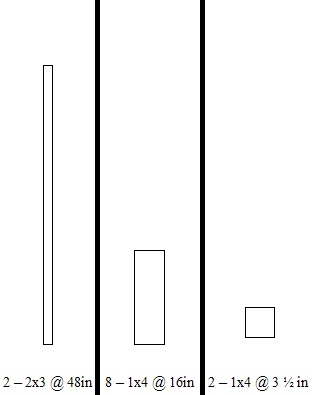 instructions pt2:
1 – screw "the feet" into one end of the pole so that the pole and feet are flush and eye level. (this isn't a professional thing here!lol). for extra support, put one screw into each foot where the 1x4's meet up.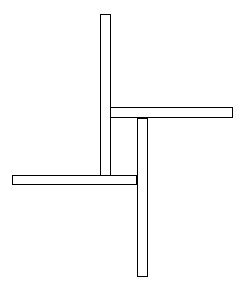 2 – drill 2 small holes into "the bottle seat" board about an inch apart (this keeps the bottle seat board from splitting when you put in the screws.) then attach the bottle seat to the top of the pole.
the final outcome should look like this:
And there, you have a cheap, quick, easy, and portable beersbie set!
one more thing you might want to do is tape up your bottles so if they do break they wont make a mess or shatter into someones face.